For Internet Explorer users, the most common reason the reCAPTCHA control displays the "Please upgrade to a supported browser..." message is because Compatibility View is turned on in the browser.
HOW TO TURN OFF COMPATIBILITY VIEW
In your browser, open the Compatibility View settings menu. This can be found under the Tools menu on the menu bar or by clicking the gear icon in the top-right of your browser window.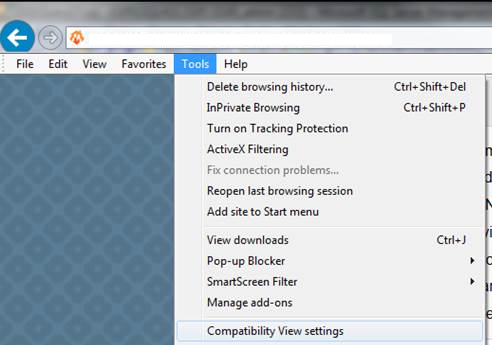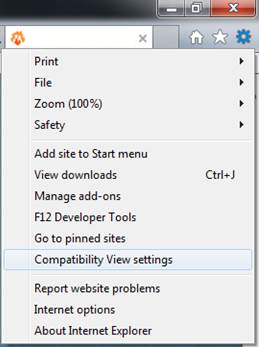 In the Compatibility View Settings menu, ensure that sd.gov has not been added to the Websites you've added to Compatibility View list and that the Display intranet sites in Compatibility View checkbox is not checked.
After making any necessary changes, click Close.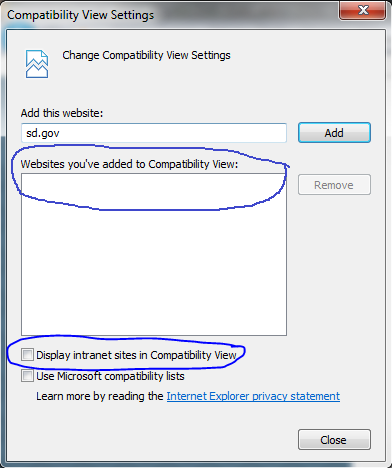 You may need to refresh the page for the changes to take effect.